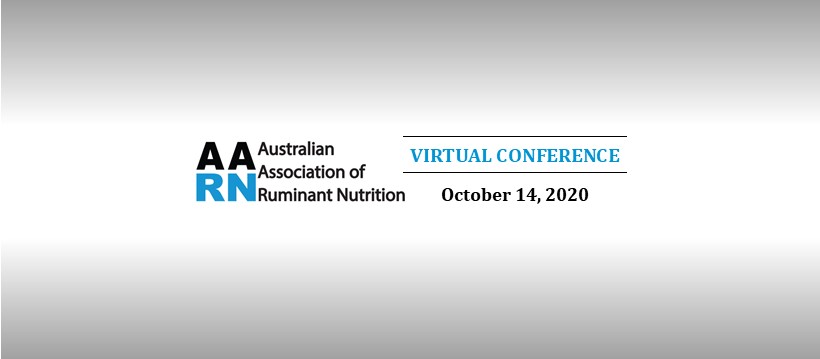 AARN October Virtual Conference, Wednesday October 14 2020
Don't miss out on this exciting lineup of speakers to update attendees on the latest in ruminant nutrition science!

Conference Program:
| TIME | PRESENTER | TOPIC |
| --- | --- | --- |
| 9:00am | AARN President | WELCOME |
| 9:05am | Michelle Rhoads | Consequences of Heat Stress-Altered Metabolism on Reproduction |
| 10:00am | Greg Penner | Effects of Low Feed Intake on Gastrointestinal Function |
| 11:00am | Lance Baumgard | Causes and Metabolic Consequences of Leaky Gut |
| 12:00pm | LUNCH | |
| 1:00pm | Lance Baumgard | Inflammation and Calcium Homeostasis: Potential Implications for the Transition Period |
| 2:00pm | Dr. Jeffrey Bewley | Precision Dairy Monitoring Opportunities and Challenges |
| 3:00pm | Stephanie Sammes | Feeding Strategies to Mitigate Heat Stress in Feedlot Cattle |
| 4:00pm | CLOSE | |
Dr. Michelle Roads
Michelle (Shelly) Rhoads is currently an Associate Professor in the Department of Animal and Poultry Sciences at Virginia Tech.  She was born and raised on a family dairy farm in mid-Missouri. After receiving a B.S. degree in Animal Science from the University of Missouri, Shelly went on to complete an M.S. degree from Cornell University and then returned to the University of Missouri for her Ph.D.  Before coming to Virginia Tech, Shelly served as a USDA-funded post-doc and then Assistant Professor at the University of Arizona.  Research projects currently being conducted in her laboratory involve investigating aberrations in nutritional and/or endocrine profiles of multiple species with special interests in insulin, growth hormone, insulin-like growth factor-I, ghrelin and reproductive hormones.  Specifically, she is investigating the nutritional and metabolic regulation of fertility, and how aspects of the reproductive tract change in response to environment and plane of nutrition.  The primary aim of her research is to elucidate factors involved in the regulation of fertility in order to develop management programs that optimize reproductive capacity.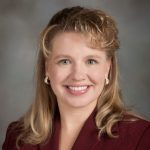 Dr. Greg Penner
Dr. Greg Penner is a Professor in the Department of Animal and Poultry Science and holds a Centennial Enhancement Chair in Ruminant Nutritional Physiology at the University of Saskatchewan. Dr. Penner has published over 110 papers in peer-reviewed journals and has secured over 7.4 million in funding as PI and 5.1 million as a co-investigator allowing for extensive local, national, and international collaborations. Dr. Penner is a highly sought out speaker and has provided over 80 invited presentations since appointment. Greg also participated as an Evaluation Group Member for the NSERC-Discovery program and is an associate editor. Dr. Penner's research focuses on forage utilization, beef and dairy cattle nutrition, and regulation of gastrointestinal function in ruminants. Individual projects range from a focus on fundamental aspects of physiology to those with applied outcomes that can help promote efficient and sustainable beef and dairy production. Through his research program, Dr. Penner has trained 26 undergraduate students, 17 M.Sc. students, 5 Ph.D. students, 4 post-doctoral fellows, and has 3 technicians. In addition, Dr. Penner has hosted 5 students from other universities while they conduct a portion of their research under his supervision.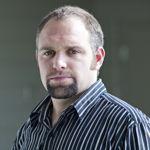 Dr. Lance Baumguard
Lance grew up on a mixed livestock and row-crop farm in southwestern Minnesota.  Lance received his B.S. and M.S. degrees from the University of Minnesota and a PhD from Cornell University.  He joined the University of Arizona's Animal Science department in 2001 and then joined Iowa State University in 2009 as the Norman Jacobson Professor of Nutritional Physiology. Baumgard's primary research emphasis has been on the metabolic and endocrine consequences of leaky gut.  Leaky gut is caused by heat stress, off feed events, hind-gut acidosis and mycotoxins. Lance's research evaluates how common on-farm situations compromise producer profitability.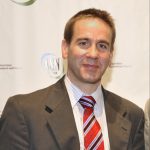 Dr. Jeffrey Bewley
Dr. Jeffrey Bewley is from Rineyville, Kentucky where he grew up working on his grandfather's dairy farm. He received a B.S. in Animal Sciences (dairy option) from the University of Kentucky in 1998. In 2000, he completed his M.S. in Dairy Science at the University of Wisconsin-Madison under the direction of Dr. Roger Palmer with a focus on dairy modernization. His PhD work under Dr. Mike Schutz at Purdue University focused on the application and economics of Precision Dairy Farming technologies. For 9.5 years, Jeffrey was on the faculty at the University of Kentucky as an Extension Dairy Specialist. He has also worked with IceRobotics, PerforMix Nutrition, BoviSync, and Alltech.  Dr. Bewley is currently Dairy Analytics and Innovation Scientist with Holstein Association USA and Adjunct Professor of Animal Science at Western Kentucky University. Jeffrey's professional interests include Precision Dairy Monitoring Technologies, Dairy Records Management and Analytics, Dairy Cattle Genetics and Genomics, Economic Decision Support, Animal Health Economics, Compost Bedded Pack Barn Management and Construction, Freestall Barn Management and Construction, Mastitis Management and Prevention, and Dairy Farm Financial Analysis.  Jeffrey Bewley received the American Dairy Science Association Foundation Scholar Award in Production and American Dairy Science Association Cargill Animal Nutrition Young Scientist Awards in 2015. He was named to the Vance Publishing 40 Under 40 for Agriculture Award in 2014. He has secured over 7.5 million dollars in funding during his research career. He has published over 50 peer reviewed publications, 110 meeting abstracts, and 50 industry magazine publications. He has delivered over 100 invited presentations around the world. He is an active member of the American Dairy Science Association and the National Mastitis Council.  Dr. Bewley is also a certified CowSignals trainer, a MEX udder health coach, and a Lean Farming trainer.  Jeffrey pursues his passion for dairy cattle genetics as a partner in IceBlue Genetics and Fit Genetics.  He serves on the advisory boards of multiple dairy technology companies.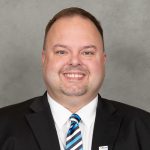 Stephanie Sammes
Stephanie is a third year PhD candidate at The University of Queensland, and 2018 AARN Scholarship recipient, whose research has been on evaluating different feeding strategies that can be integrated into feedlot industry practices during high heat load periods. Stephanie's research involved the analysis of performance data of feedlot cattle across six commercial feedlots within Eastern Australia and heat-stress modelling work. She also evaluated the effects of different feeding strategies for feedlot cattle exposed to acute heat wave events on rumen conditions and animal physiological and performance responses. Such feeding strategies aim to help alleviate the negative metabolic and physiological effects of heat stress to improve cattle well-being and performance. Upon completion of her PhD, Stephanie will join the Feedworks team working within the area of ruminant technical services in Queensland.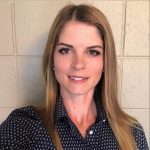 INDUSTRY EVENTS
FEB 1-4  AAAS 2020, Australian Association of Animal Sciences (previously known as ASAP), Freemantle, WA
If you have any events to add, please let us know!