ONLINE REGISTRATIONS HAVE CLOSED
If you would like to attend this event please call the Executive Officer Jess on 0488 222 623.
OVERVIEW
We are pleased to open registrations again and are excited to see everyone face to face for the first time in 2 years.
Due to unforeseen circumstances, we have moved location, and look forward to welcoming you to Melbourne for this event. The barefoot bowls night has been postponed until later in the year.
The Committee is working hard on bringing you an informative and thought-provoking program, with plenty of networking and socialising opportunities to catch up and reconnect.
WHEN
Wednesday 4 - Thursday 5 May, 2022
Informal catch up Tuesday 3 May evening
WHERE
Best Western Airport Motel & Convention Centre, 33 Ardlie St, Attwood VIC 3049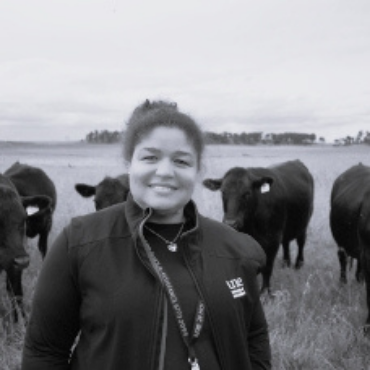 Amelia de Almeida
Research Scientist, University of New England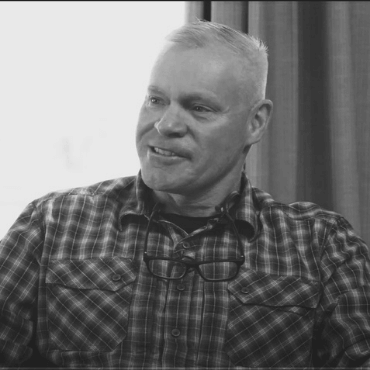 Sam Barringer
Consultant & Col. (Ret.), DVM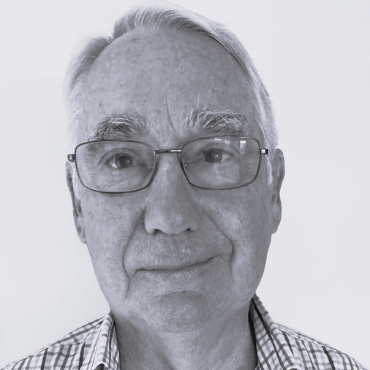 Alan Bell
Consultant & Retired Research Scientist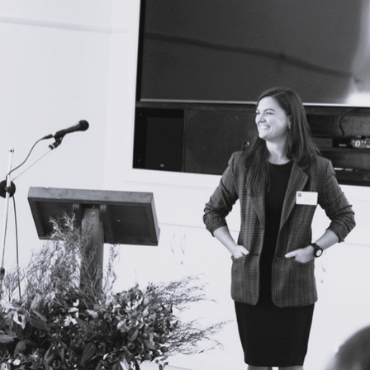 Sarah Bolton
Project Leader - Animal Welfare, Dairy Australia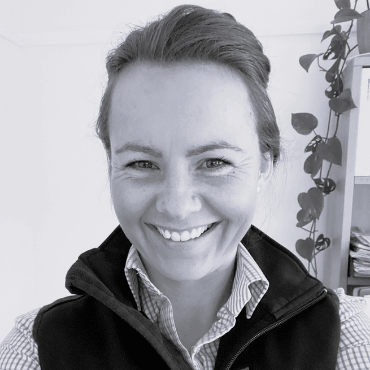 Stephanie Bullen
Lead - Animal Health & Fertility, Dairy Australia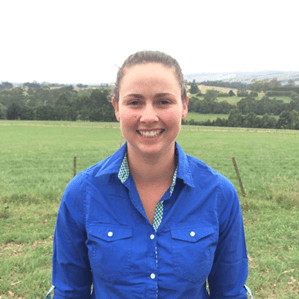 Meaghan Douglas
Research Scientist - Agriculture Victoria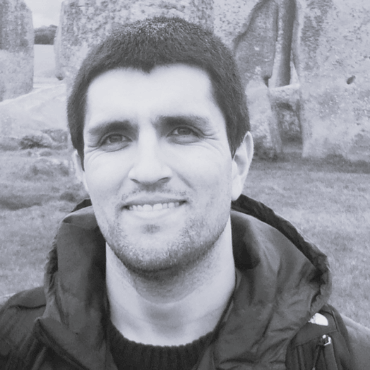 Pablo Alvarez
Research Scientist - Agriculture Victoria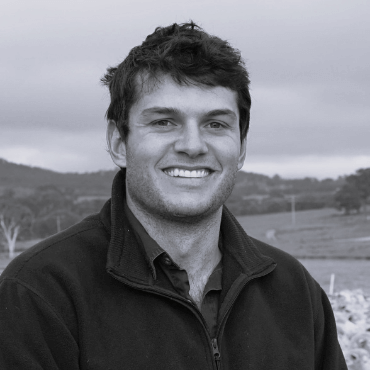 Thomas Keogh
PhD candidate - Charles Sturt Univeristy, Wagga Wagga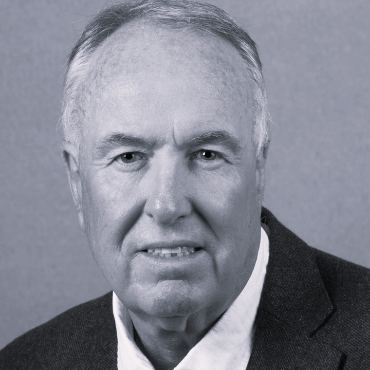 Ian Lean
Managing Director, Scibus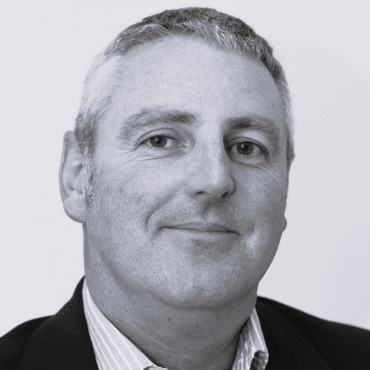 Steve Little
Principal Consultant - Capacity Ag, VIC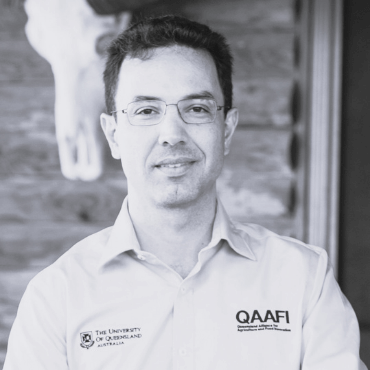 Luis Prada e Silva
Associate Professor - University of Queensland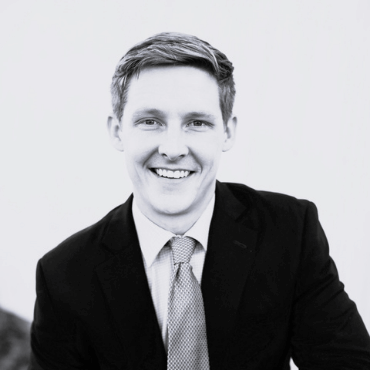 Alex Tebbe
Dairy Technical Sales Specialist - Land O'Lakes Inc, Ohio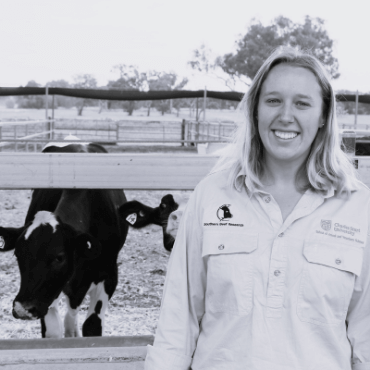 Veronika Vicic
PhD candidate - Charles Sturt Univeristy, Wagga Wagga, NSW
5:30 PM
Welcome drinks
Informal drinks just down the road at the Westmeadows Tavern
7:00 PM
Dinner
Group table booked in the bistro (meals at own expense)
09:00 AM virtual + Q&A
Alex Tebbe
Metabolisable protein and amino acid balancing in early lactation 
09:45 AM
Stephanie Bullen
Antimicrobial stewardship of in-feed antimicrobials
10:30 AM
Morning tea break
11:00 AM
Alan Bell
Managing the feedbase for beef production in northern Australia
11:45 AM
Scholarship winners
1:15 PM
Pablo Alvarez
Update on dietary strategies for methane mitigation in ruminants
02:00 PM
Luis Prada e Silva
Strategies to increase nitrogen efficiency in cattle
02:45 PM
Afternoon tea break
03:15 PM
Steve Little
The Jersey dairy cow – a review: What makes them tick. How they differ from other dairy breeds
05:30 PM
Drinks and canapes
7:00 PM
Conference Dinner
3 course meal, Guest speaker: Alan Bell - Ruminant nutrition in Australia: a brief, selective history, followed by Membership by Examination graduate presentations.
07:30-09:00 AM
Sponsor Breakfast
Enjoy a complimentary breakfast while hearing about the latest updates from the AusPac Ingredients team. Registration essential, limited spaces. 
09:00 AM virtual
Sam Barringer
Diagnosing the abnormally normal. A chat with AARN President Pip Gale.
09:45 AM
Thomas Keogh
Energy transactions, nitrogen retention and rumen volume of lambs fed differing levels of a pelleted diet at two stages of maturity
10:30 AM
Morning tea break
11:00 AM
Meaghan Douglas
Smart Feeding – investigating dry matter intake, grazing behaviour, and the effects of time away from pasture
11:45 AM virtual + Q&A
Amelia de Almeida
Important nutritional aspects in Saanen goats
01:30 PM virtual
Veronika Vicic
Effects of feeding Holstein steers high starch diets long-term on growth and carcass characteristics
01:45 PM
Ian Lean
Are dairy steers worse to eat?
02:30 PM
Sarah Bolton
Beef from dairy; where are we at and where are we headed
Venue
Best Western Airport Motel & Convention Centre, 33 Ardlie St, Attwood VIC 3049
Conveniently located close to Tullamarine Airport, we are looking forward to hosting our conference at this well regarded venue again. They conveniently offer a complimentary shuttle bus to and from the airport. 
Accommodation
The group booking rate is $160 Bed & Breakfast, mention AARN when you are booking, phone (03) 9333 2200 or email reservations@airportmotelmelbourne.com.au. 
Dr Amelia de Almeida
Amelia is an animal scientist with a PhD (2013) in ruminant nutrition and experience in scientific methods applied to several domestic ruminant species (i.e. beef cattle, dairy cattle, sheep and goats). The academic positions she held from 2014 to 2019 were focused on generating models to predict and describe dry matter intake, growth and nutritional requirements in ruminants using meta-analytical approaches, and unfolding the transgenerational effects of heat stress in dairy cattle. Throughout these research positions Amelia has actively involved in hands-on research trials and sought out opportunities to grow her capability in curriculum and assessment design, unit coordination, face-to-face and online teaching, design and teaching of practicals, problem-based tutorials and marking. In recent years. During her tenure in Australia, Amelia has been project leader of research focussed on the intersection of animal physiology and climate science and investigating effective methods to reduce the methane emissions from ruminant livestock. Her current research is aligned with the goals of the AUD$ 29-billion Australian red meat industry to be Carbon Neutral by 2030 (CN30). She has published in high-ranked journals in her field. She is an Associate Editor of Animal Nutrition (Elsevier Journal ranked the higher impact factor Journal in Agriculture, Dairy and Animal Sciences), and the youngest Associate editor of Small ruminant research, responsible for the overall quality of the intellectual content of this important international journal and for overseeing the review process. Amélia has published more than 35 peer-review articles, a commendable feat that few achieve at a similar academic stage. According to a recent review of Google Scholar, Amélia has received 326326 citations from other researchers in his field and has an h-index of 11and an i10-index of 14, which means that, on average, each of his publications is cited 14 times in the last ten years. According to the Research Gate portal, Amélia has 287 citations and an RG score of 25.5, comprising the top 5% of researchers registered worldwide.
Col. (Ret.) Leon "Sam" Barringer DVM
If you want to look at a life well-lived, talk to Sam Barringer. From College Football player to US Army Special Forces, all while maintaining a successful veterinary career, Sam doesn't just never sits on his laurels; we're not sure he ever sits. Even in retirement, he is one of the world's leading experts on calf health and immunity, presenting the keynote lecture at last year's ADSA Discover Conference on Calf nutrition. Sam will challenge us on what we perceive as normal, and what it should be, and challenge us all to raise the bar in calf welfare.
Dr Alan Bell
Alan grew up on a dairy farm in South Gippsland, Victoria. He was educated at the University of New England (B Rur Sc, Hons, 1969) and the University of Glasgow (PhD, 1976) and has held research and teaching positions in Australia, Scotland and the United States. He was Chairman and Extension Leader of the Department of Animal Science at Cornell University from 1997 to 2007, with responsibilities for teaching, research and extension in livestock biology and management. From 2007 until his retirement in 2012 he was Chief of CSIRO Livestock Industries, Australia, with responsibility for research operations in Queensland, NSW, Victoria, and Western Australia. He continues to be professionally engaged through writing, reviewing, chairing several national scientific committees, and taking the occasional consultancy.
Sarah Bolton
Sarah graduated from The University of Melbourne Veterinary School in 2012. She has held roles in both private and government veterinary practice and now works for Dairy Australia as the Project Leader for Animal Welfare. Sarah has previous experience in dairy farm management and calf rearing, completed a Nuffield Scholarship on surplus dairy calves and cow-calf separation in 2018 and is currently undertaking post graduate studies in calf management and public trust preservation. She is passionate about finding ways in which industry practices can evolve to be socially acceptable, economically viable and environmentally sustainable into the future.
Dr Stephanie Bullen
Steph grew up on a beef cattle property near Geelong and is a registered veterinarian. Steph did her veterinary degree at Charles Sturt University, graduating in 2011. Her final year honours project involved the development of an Estimated Breeding Value (EBV) for gastrointestinal parasite resistance in Angus cattle. She worked at Maffra Veterinary Centre for 5 years and undertook a Residency in Dairy Cattle Medicine during that time. She then moved to Murray Goulburn Co-Operative (later bought by Canadian company Saputo) where she worked as a Milk Quality Specialist for 3.5 years. Most recently, Steph joined Dairy Australia as National Lead – Animal Health & Fertility where she is now the custodian of renowned national programs Countdown and InCalf as well as some newer projects such as the accelerating heifer genomics and antimicrobial stewardship projects. She is passionate about helping dairy farmers and contributing to a highly successful and sustainable dairy industry. She lives in the Macalister Irrigation District, Gippsland, with her partner Brendan on their 520 cow irrigated dairy farm in Nambrok.
Dr Meaghan Douglas
Meaghan is a research scientist at Agriculture Victoria, based at the Ellinbank Dairy Research Centre. Meaghan completed her Bachelor of Science degree with Honours, through the University of Melbourne, in 2014 with her Honours project investigating the positive association between milk protein and fertility in primiparous Holstein-Friesian cows. Following the completion of her Honours project, Meaghan started working full-time at Ellinbank. Meaghan worked on a number of projects, including the Designer Supplements project, of which the research undertaken in this project formed a large part of her PhD thesis. Her experiments investigated the nutritive and degradation characteristics of perennial ryegrass cultivars in Victoria, with this information input into nutrition model CPM Dairy to develop supplementary grain mixes to complement the nutrients from pasture. Meaghan completed her PhD thesis through the University of Sydney in 2020. Her thesis is titled 'The nutritive characteristics of perennial ryegrass and implication for diet formulation for grazing dairy cows'. Meaghan has now moved into the Smart Feeding project, which is one of the five projects in the Dairy Feedbase program of work. The overall aim of this project is to develop farm management systems for better allocation of on-farm feed resources. Meaghan works closely with colleagues Dr Martin Auldist and Dr Marlie Wright in this field of work. Meaghan's research is funded by the Department of Jobs, Precincts and Regions, Dairy Australia, and the Gardiner Foundation.
Dr Pablo Alvarez
In 2013 Pablo Alvarez Hess completed his Masters at the University of Melbourne, and then went on to complete his PhD evaluating strategies for reducing methane emissions from dairy cows. In 2018, he started working for Agriculture Victoria as a Research Scientist, working on a project developing novel methods for measuring intake of grazing cattle. This included evaluating the sward and animal factors that influence bite mass and grazing behaviours with the ultimate aim to develop models for predicting intake in grazing cattle. His current research at Agriculture Victoria is within the Emissions Reductions project and is focused on developing methods for reducing enteric methane emissions from grazing cattle.
Thomas Keogh
Tom grew up in Sydney and after finishing high school moved to Holbrook to work on the family sheep and cattle property managed by two of his uncles. He then commenced a Bachelor of Animal Science at Charles Sturt University in Wagga Wagga and, in his final year, undertook an honours research project investigating the effects of vitamin D on the calcium status of twin bearing ewes. After graduating, Tom returned to the family property before deciding to commence a PhD investigating the constraints on lamb growth in intensive finishing systems.
Ian Lean BVSc, DVSc, PhD, MACVSc.
Ian's general interests are in improving the profitability of ruminant production. He is Managing Director of Scibus, a company that conducts research and consults to dairy and beef producers within and outside of Australia and an adjunct Professor at the University of Sydney. He is a Past President of the Cattle Vets, Cattle Chapter of the Australian College and a recipient of the Gilruth Medal, the Australian Dairy Science Award and the prestigious American Feed Industry Association Award for excellence in published research. Ian has extensively published on the interactions of nutrition with production, reproduction and health and has been a key researcher in developing the use of meta-analysis in veterinary and animal science. Since 1990, Ian has also been active in discussing the implications of the increasing population on food availability and the roles of technology and activism in addressing these. He has a deep knowledge of factors influencing farm profit from a biological and economic perspective and has presented nationally and internationally on these. He likes cows and people.
Dr Steve Little
Steve is a veterinarian with additional qualifications in ruminant nutrition and agribusiness management. He is an honorary fellow, examiner and past president of the Australian Association of Ruminant Nutrition (AARN) and a past president of the Cattle Chapter of the Australian and New Zealand College of Veterinary Scientists. Over the past 4 years, Steve has been busy doing a PhD at the University of Melbourne, something he has always wanted to do. Steve has extensive experience as a dairy farm advisor and as a consultant to animal nutrition and health companies, other commercial agribusinesses, industry associations and public sector research and development organisations. He has also led or contributed to several dairy industry-funded research and development projects and farm extension programs in Australia and New Zealand including 'InCalf', 'feed.FIBRE.future', 'Feed2Milk' and 'Cool Cows'.
Associate Professor Luis Prada e Silva
Luis Prada e Silva is a leader in the area of ruminant nutrition. Luis brings perspective from one of the world's largest producers of beef, Brazil, where he had a previous appointment at the University of Sao Paulo. Dr Silva comes from a coffee and dairy farm, is a graduate of the University of Sao Paulo, has a Master of Science degree from the same university and a PhD from Michigan State University, where he studied the nutritional modulation of heifer development. Luis has considerable research linking cattle nutrition with physiological mechanisms and genomic tools and has coordinated several research projects investigating mechanisms to improve efficiency of tropical cattle production. His work is published in 51 peer-reviewed scientific articles and several book chapters. Luis has also acted as main advisor for 6 PhD students and 14 Master students.
Dr Alex Tebbe
Alex Tebbe is currently a Dairy Technical Specialist and Consultant for Purina Animal Nutrition in the Midwestern part of the US. Previously, Alex earned his B.S. in Animal Sciences at the University of Illinois Urbana-Champaign Sciences and an M.S. and PhD in Dairy Cattle Nutrition and Management at The Ohio State University. His major advisor for his MS and PhD was Professor Emeritus, Dr Bill Weiss, at the Ohio Agricultural Research and Development Center (OARDC). The major research focus of his PhD Dissertation was investigating factors affecting protein and amino acid utilization and storage in dairy cattle, most of which will be the research he presents today.
Veronika Vicic
Veronika Vicic is enrolled in a Doctor of Philosophy (Animal Sciences) degree at Charles Sturt University. Her thesis is examining how to create a viable supply chain, to utilise non-replacement male calves in the Australian dairy industry. To date she has assessed the on-farm production challenges of rearing and growing male calves and run an infield live animal trial to determine a profitable way to address supply chain issues. Veronika had previously been greatly involved in the feedlot sector and is passionate about continually improving the efficiency within livestock systems. She hopes to submit her PhD thesis mid-2022.
Proudly supported by
Our Industry Partners